Portable Rechargeable Technology, or Abilities are special "powers" that can be used and reused, with a lapse of time to let the systems recharge and cool down.
An ability can be used at any point, as long as the system is charged by pressing f or Ctrl.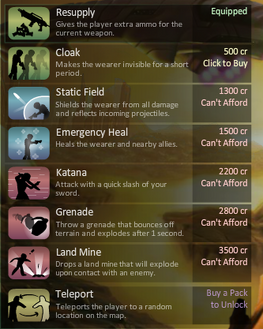 Most abilites can be unlocked using credits, however the teleport ability, like the credit cannon requires the player to buy a credit pack.